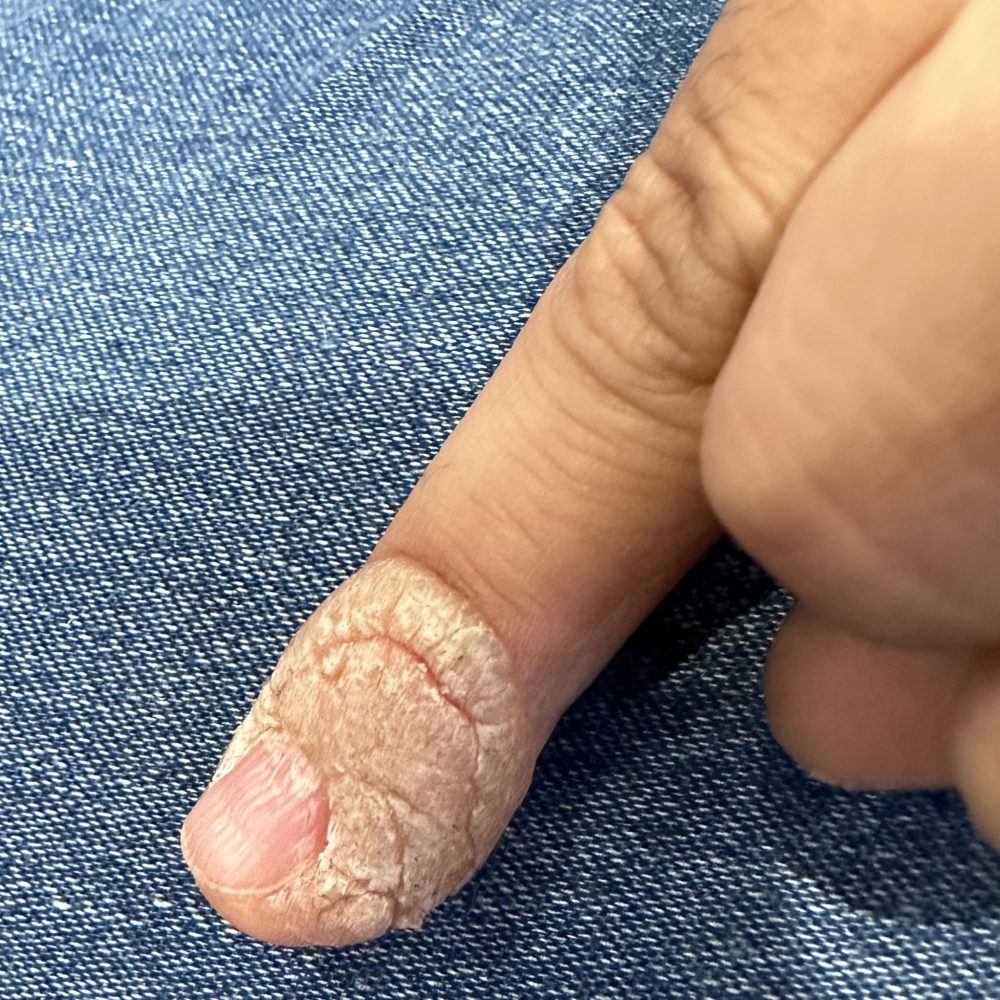 Before - Large Finger Wart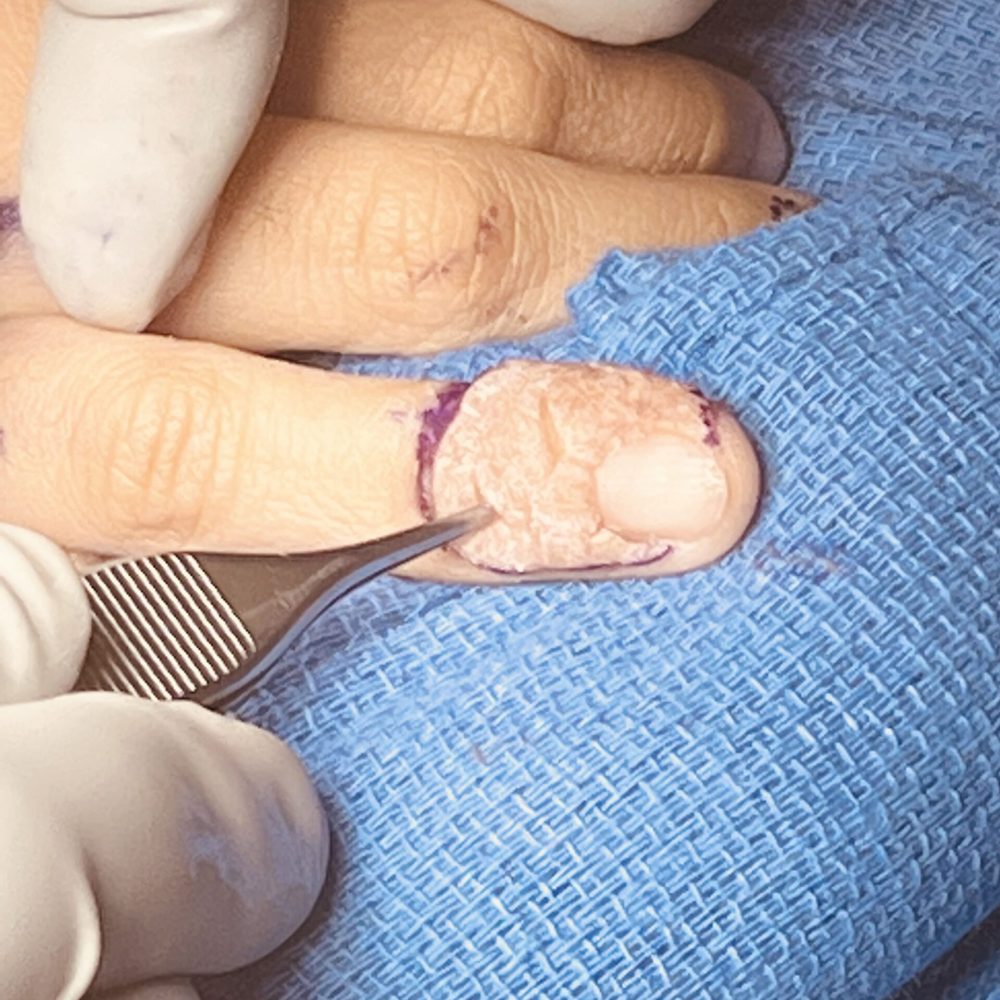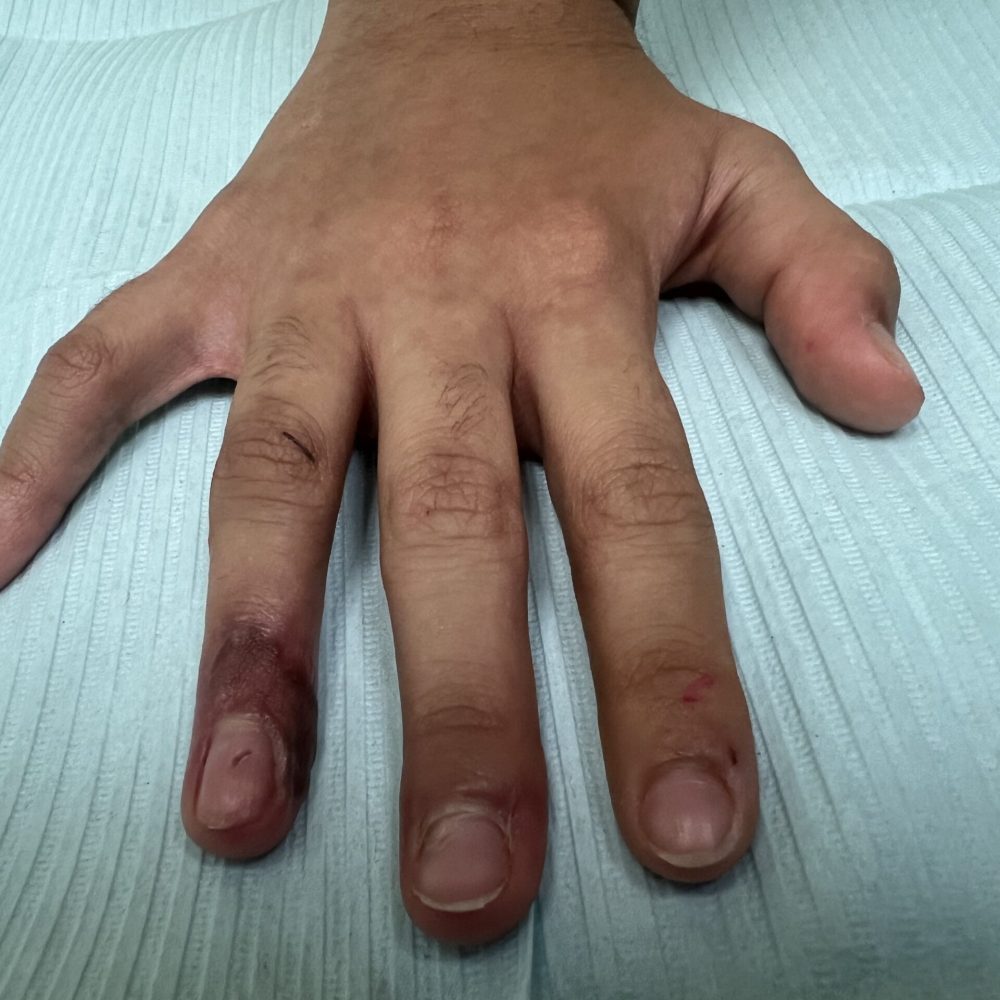 After Wart Removal & Skin Grafting
Warts are growths caused by viruses beneath the skin and can appear anywhere on the body. Warts are therefore contagious. Though warts are not a serious health threat, they are often a source of discomfort and embarrassment.
Frequently Asked Questions
What are the symptoms of warts?
Anyone can develop warts though they are most likely to affect children, teenagers, and individuals with weakened immune systems.
When should I see a doctor for warts?
You may need to schedule an appointment with Dr. Vossoughi if you have warts that are bleeding, large, painful or that have not responded to home treatments. Small warts may be removed under local anesthesia in our in-office surgery suite. Large warts once removed may need skin coverage with a skin graft or skin flap. The latter procedure is usually performed in a surgery center under general anesthesia. Always contact your doctor if you are unsure if a lesion is a wart or if the lesion begins to change appearance.